If the MoxiWorks integration is connected on your account, you will see a third button appear on any campaign screen where you can edit the campaign recipients.
Creating a new Campaign or Managing an existing campaign, look for this button:
After selecting this MoxiWorks Groups button, a new tab will open and you will see the integration details and your list "MoxiWorks Groups" at the bottom.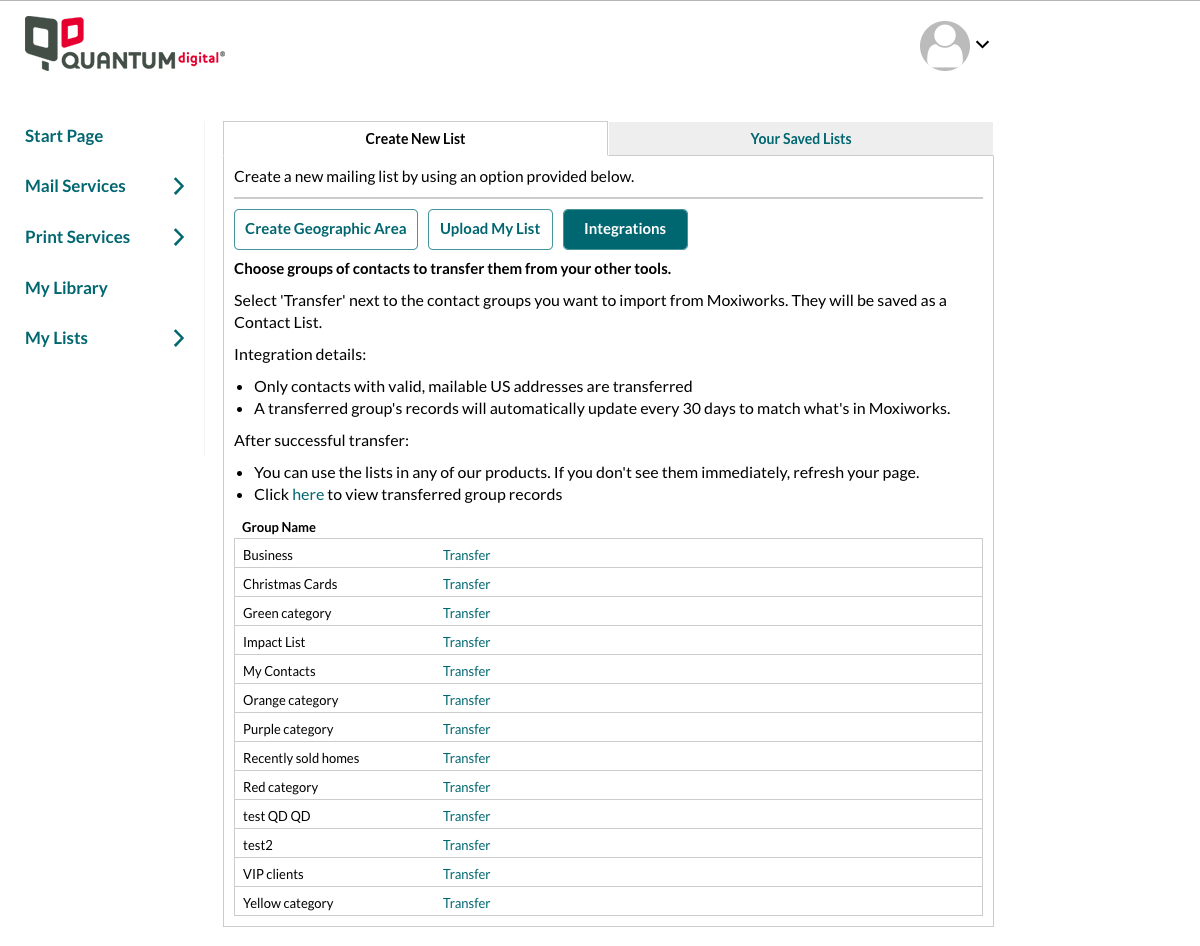 Select 'Transfer' next to all of the MoxiWorks contact Groups you wish to sync and use for QuantumDigital's marketing platform and AutoMail campaigns.
Our system will automatically validate contacts with accurate addresses to pull into the system.
Note: Contacts in the groups without accurate addresses are not synced to the QuantumDigital system, nor are they removed from the MoxiWorks group. They will remain in the group within the MoxiWorks platform and will try to sync the contact again on the 14th of the subsequent month.
Your groups are now available to use with any QuantumDigital marketing product, including AutoMail. Navigate back to the browser tab of AutoMail. If at first, you do not see the groups to select during the checkout process or while updating a current campaign, simply select the 'Refresh' button on the page and the new list should appear.