To get started with MoxiWorks on QuantumDigital's marketing platform, you will first need to log in to your MoxiEngage account on Engage.Moxiworks.com.
Once logged in to MoxiWorks, view your profile dropdown menu by selecting your account image in the top-right of your window.
From here, choose the 'External Links' menu item.
If QuantumDigital is enabled for your MoxiWorks account, you will see a 'QuantumDigital' option appear in addition to any other MoxiWorks-enabled integrations on your account.
Note: If QuantumDigital is not enabled please contact Moxiwork's support desk to request access.
Choose the QuantumDigital option while on this 'External Links' page.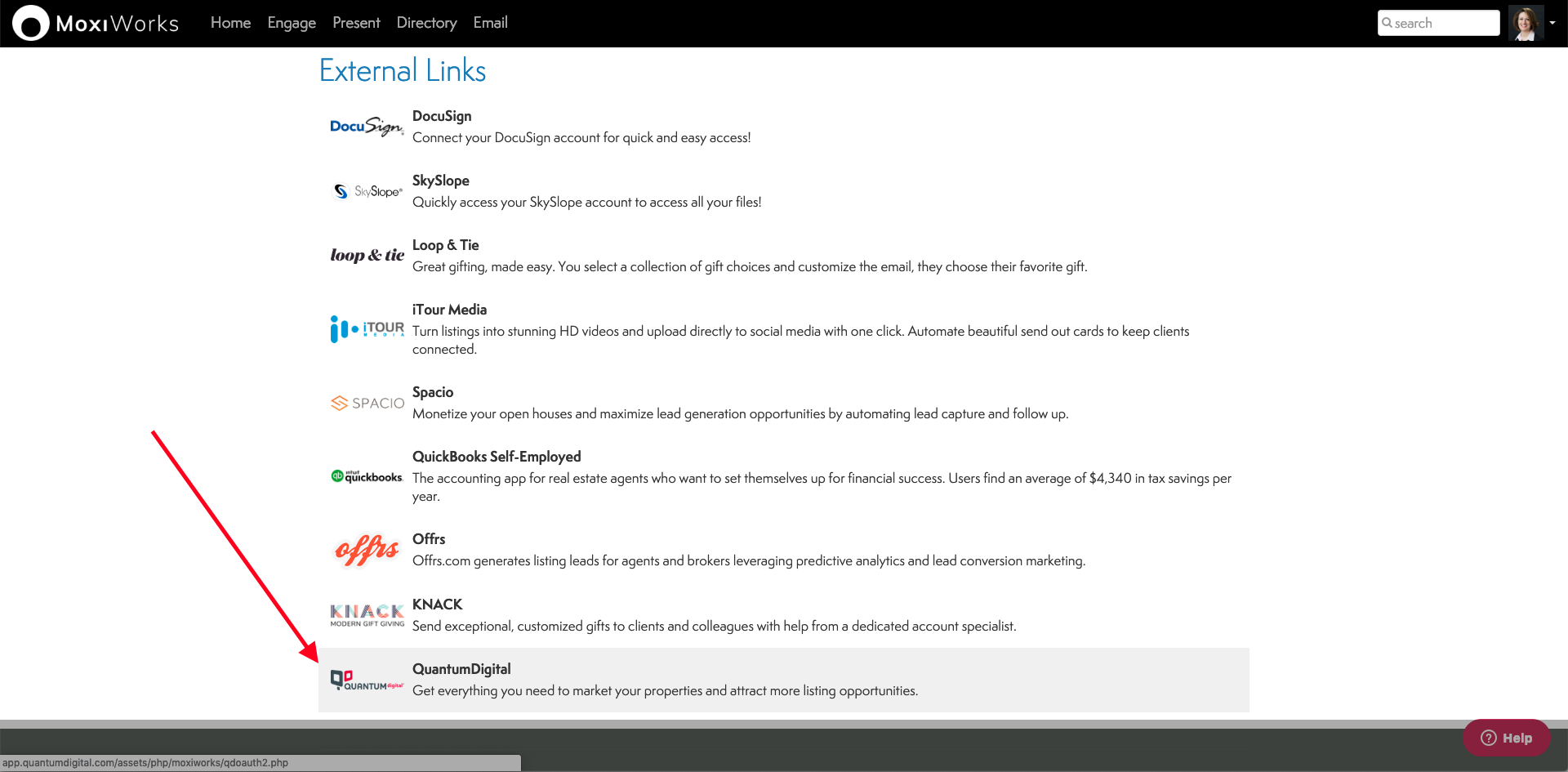 Note: If you do not already have a QuantumDigital account, you will be asked to create a new account.
If you DO have a QuantumDigital account but are still asked to create a new account, this is because your primary MoxiWorks email address does not match the QuantumDigital account we have on file. Contact our support or change your MoxiWorks primary email address in order to match.
Selecting QuantumDigital from the 'External Links' page in MoxiWorks will take you to QuantumDigital's Start Page.
You have now successfully connected your MoxiWorks and QuantumDigital accounts to begin syncing contact groups between platforms. See 'How to Sync Contacts between MoxiWorks and QuantumDigital.'